Discover the Hidden Gem of Florida: Why Dunedin is Your Ideal Home Destination
Dunedin, Florida, is a scenic enclave offering everything you've ever wanted in a home destination—stunning beaches, vibrant culture, and exceptional amenities, all without the overwhelming hustle and bustle of a big city. Here, you're investing in a lifestyle that provides an exemplary quality of life.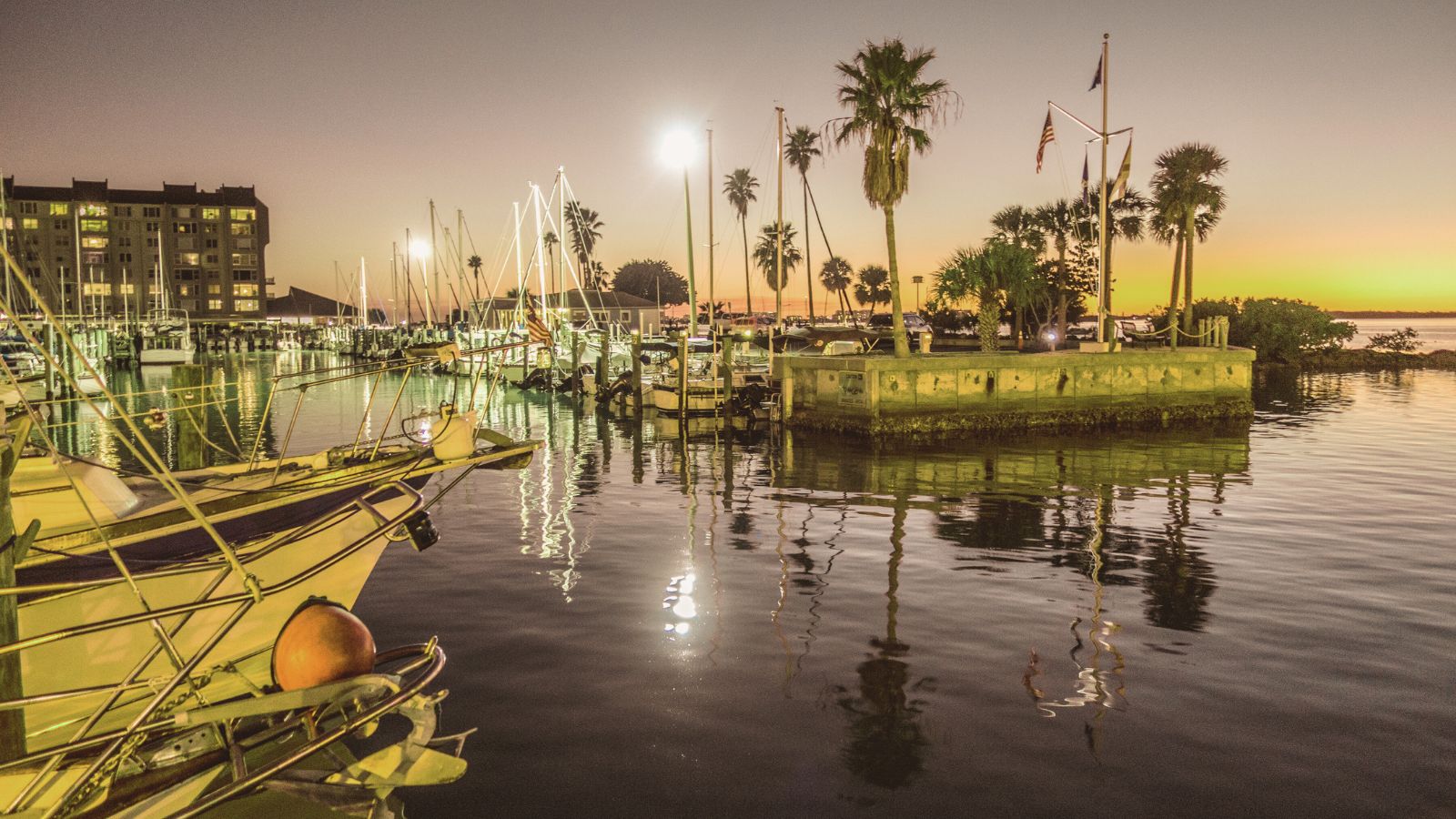 A Rich Tapestry of History: Dunedin's Past, Present, and Future
Dunedin holds the remarkable distinction of being one of the oldest towns gracing Florida's West Coast, founded in the late 19th century. Originally settled by Scots, it even draws its name from the Gaelic word for Edinburgh. This Scottish heritage remains proudly evident, with annual Highland Games and a plethora of Celtic shops, making the area a cultural jewel in Florida's crown. But don't mistake its historical roots as a sign of being stuck in the past; Dunedin has always been an area that looks towards the horizon.
Over the years, Dunedin has masterfully woven its rich history into the fabric of its contemporary life. The preservation of significant landmarks, such as the Historic Fenway Hotel, stands alongside modern boutiques and eateries, offering residents the best of both worlds. Furthermore, numerous art festivals and community events that celebrate the town's history contribute to a shared sense of identity and continuity. These occasions not only honor the town's past but also create opportunities for its residents to forge meaningful bonds.
In regard to the future, Dunedin is not one to rest on its laurels. With planned sustainable development, including state-of-the-art facilities and infrastructure improvements, the city aims to be future-ready. Investments in green spaces and a focus on building a pedestrian-friendly community indicate that Dunedin has its finger firmly on the pulse of the future. In addition, a concerted effort is in place to attract young professionals and families, assuring a dynamic and prosperous future for all who call Dunedin home. Yes, this is a town where the past, present, and future not only coexist but also enrich one another, making Dunedin a truly unique and appealing destination for homebuyers like you.
An Unbeatable Lifestyle: The Allure of Dunedin Living
When you become a resident of Dunedin, you're not just getting a new address; you're gaining access to a lifestyle that perfectly balances leisure, culture, and well-being. Imagine waking up in the morning to the soothing sounds of salty waves crashing onto the shore, taking your morning jog through a lush, green park, and then sipping your favorite coffee blend at a local café—all before you even start your workday.
Outdoorsy types will be delighted to know that Dunedin is home to Honeymoon Island State Park, a haven for hiking, kayaking, and bird-watching. If you're a water enthusiast, the area's pristine beaches offer endless opportunities for swimming, paddleboarding, and even kitesurfing. And let's not forget about the famous Pinellas Trail, a linear park perfect for cycling, jogging, and even rollerblading. If sports aren't your cup of tea, don't worry. Dunedin is renowned for its bustling arts scene, hosting numerous galleries, art walks, and music festivals throughout the year.
For the foodies, Dunedin will feel like paradise. The town offers a diverse range of dining options, from fresh seafood joints to cozy Italian bistros and cutting-edge fusion restaurants. And if you're a fan of craft beer, you're in luck—the community supports a growing number of local breweries, solidifying its reputation as a beer lover's haven.
The blend of natural beauty and cultural richness, along with modern convenience, creates a quality of life that you'd be hard-pressed to find elsewhere. So, why settle for the ordinary when you can have extraordinary? Choose Dunedin and elevate your lifestyle to new heights.
Your Home Awaits: Exploring Dunedin's Top 5 Neighborhoods
When it comes to real estate in Dunedin, there's a little something for everyone, from tranquil suburban residences to vibrant downtown condos. Whether you're a first-time buyer, looking to upgrade, or considering a retirement property, Dunedin's diverse housing market has a myriad of options that cater to all life stages and preferences. To help you navigate your choices, here are the top 5 neighborhoods in the area:
Downtown Dunedin: The heart of the community, Downtown Dunedin offers a variety of housing types, from historic homes to modern apartments. This neighborhood is perfect for those who love being within walking distance of shops, restaurants, and cultural attractions. The Pinellas Trail also runs through the area, offering easy access for cyclists and pedestrians alike.
Dunedin Isles: This neighborhood, situated along the coast, provides a range of luxury waterfront properties. Homes here usually feature stunning views, private docks, and quick access to Honeymoon Island State Park. It's an ideal locale for those who dream of life by the water.
Scotsdale: This established neighborhood primarily features single-family homes with spacious yards and mature trees. Scotsdale is known for its quiet streets, family-friendly atmosphere, and proximity to good schools, making it a perfect choice for families.
Fairway Estates: Adjacent to the Dunedin Golf Club, this neighborhood is a golfer's dream. Homes in Fairway Estates come with ample yard space and a peaceful setting. If you love hitting the links or enjoy a scenic, laid-back environment, this could be the area for you.
Weaver Park: Named after the park it surrounds, this neighborhood is great for those who prioritize outdoor activities and community events. The homes here are diverse in style and usually come with well-maintained lawns and gardens. Weaver Park itself offers playgrounds, open fields, and even a fishing pier, making the area popular among families and active individuals.
By choosing Dunedin, you're acquiring more than just property; you're buying into a neighborhood that aligns with your lifestyle and aspirations. This town's real estate market is diverse and dynamic, constantly evolving to meet the needs and desires of its discerning residents.
Educational Opportunities: Setting the Foundation for a Bright Future
When you choose to make Dunedin your home, you're also choosing an education system that is robust and highly regarded. The area falls under the jurisdiction of the Pinellas County School District, which is renowned for its commitment to excellence in education. Many of the district's schools have earned the prestigious Blue Ribbon School of Excellence designation, as well as other state and national accolades. 
If you're considering private education for your children, Dunedin provides several admirable options. These schools offer a more specialized curriculum that often includes religious studies, advanced arts programs, and individualized academic plans. The intimate classroom settings in these institutions allow for more one-on-one time between teachers and students, fostering a nurturing learning environment. From Montessori settings to college-preparatory programs, Dunedin's private schools cater to a variety of educational philosophies and needs.
While Dunedin does not host a university within city limits, its strategic location offers convenient access to some of Florida's top colleges and universities. Whether you're an adult learner looking to upskill or a parent planning ahead for your child's academic journey, the availability of quality higher education nearby amplifies the town's appeal. Institutions like the University of South Florida, St. Petersburg College, and Eckerd College are all within a short drive, providing a broad range of courses and degrees that can cater to almost any educational goal.
In Dunedin, education is an invaluable asset, and the community's access to quality public, private, and higher education options attests to that belief. Here, you can confidently invest not just in real estate but also in a brighter future for you and your family.
A Climate for All Seasons: Embrace Dunedin's Year-Round Appeal
One of the many advantages of living in Dunedin is its inviting climate, which offers residents the opportunity to enjoy a plethora of outdoor activities throughout the year. 
Spring in Dunedin is a time of renewal, with mild temperatures ranging between 60 to 75 degrees Fahrenheit. The season brings a moderate amount of rainfall, creating an ideal environment for the local flora to flourish. 
Summer is the warmest season, with temperatures soaring up to the 90s, but the coastal breeze often makes it more tolerable. Summer is also the wettest time of the year, thanks to Florida's tropical climate. However, the rain usually comes in short bursts and is often at night, meaning it rarely hampers daytime activities. 
Autumn brings a welcomed respite from the summer heat, with temperatures ranging from the mid-60s to the high 70s. The rainfall decreases significantly during these months, making it an excellent time for outdoor festivals and community events. 
Winter in Dunedin is exceptionally mild when compared to much of the United States. The temperatures range from the 50s to 60s, and snowfall is virtually unheard of. 
In Dunedin, the climate contributes significantly to the town's allure, providing an environment where you can be as active or as relaxed as you wish. No matter the season, the weather is almost always conducive to exploring all that this exceptional community has to offer.
Getting Around: Navigating Dunedin's Transportation Network
Dunedin boasts a strategic location that makes commuting and traveling a breeze. The area is well-served by major highways, including U.S. Highway 19, which runs north-south and connects Dunedin to the broader Tampa Bay area. State Route 580 serves as another primary artery, providing easy access to the town's central districts. These well-maintained roadways are part of an efficient infrastructure system that ensures quick and safe travel throughout the region, making it a convenient base for anyone who commutes to Tampa, St. Petersburg, or other neighboring cities.
Public transportation is another asset that enhances Dunedin's appeal. Pinellas Suncoast Transit Authority (PSTA) operates a comprehensive network of bus routes that serve the town and its surrounding areas. Additionally, the Jolley Trolley, a charming mode of public transportation, offers a unique way to explore not just Dunedin but also other coastal communities. With a variety of affordable options and schedules designed to accommodate both residents and tourists, the public transit system adds another layer of convenience to life in this delightful town.
When it comes to air travel, Dunedin offers an enviable proximity to two major airports. Tampa International Airport is less than 30 minutes from the city and provides a multitude of domestic and international flights. For those looking for an alternative, St. Petersburg-Clearwater International Airport is also nearby and offers a range of options for domestic travel. Both airports are easily accessible, ensuring that whether you're planning a weekend getaway or frequent business trips, starting your journey from Dunedin is straightforward and hassle-free.
Ease of mobility is a crucial factor in determining the quality of life in any community. In Dunedin, the well-planned transportation network, combined with multiple options for public transit and air travel, contributes to a living experience that is not just comfortable but also exceptionally convenient.
The Perfect Place to Call Home: Dunedin Awaits You
After exploring the numerous facets of Dunedin—from its rich history and vibrant lifestyle to its top-rated schools and real estate opportunities—it's clear why this charming town is an ideal destination for homebuyers of all ages and stages of life. Add to that the delightful climate that lets you savor the outdoors year-round and the efficient transportation network that connects you effortlessly to the broader Tampa Bay area, and it's evident that Dunedin is a place where you can truly have it all.
But what sets Dunedin apart the most is its sense of community. The town manages to blend a small-town feel with big-city amenities, offering a lifestyle that's both relaxed and enriched. Whether you're looking to raise a family, scale new heights in your career, or embrace the joys of retirement, Dunedin offers a backdrop that not just supports but enhances your life goals.
What's the next step? How do I go about turning my Dunedin homeownership dreams into reality? That's where I come in. With years of experience in the Dunedin real estate market and an unwavering commitment to assisting my clients in finding the perfect home, I'm here to guide you through every stage of your home-buying journey.
Don't leave your future to chance. Contact me today, and let's embark on this exciting journey together. From understanding your unique needs and aspirations to helping you navigate the diverse range of properties on offer, I'll be with you every step of the way, offering expert advice and solutions tailored just for you.
Make the decision now to invest not just in a home but in a future filled with endless possibilities. Dunedin has everything you're looking for, and I can help you make it your own. When you're ready to make your dreams of homeownership in Dunedin a reality, reach out to me. Let's turn your vision into your future today.