Uncover the Magic of Tarpon Springs, FL: Your Next Dream Home Awaits
Welcome to Tarpon Springs, a slice of paradise nestled on the Florida coast. If you're searching for a community that offers more than just beautiful homes, you've found the right place. With its rich history, a myriad of activities, and top-notch schools, Tarpon Springs is a town that captures hearts and imaginations alike. So, let's take a closer look at why this charming area should be at the top of your list for your next home adventure.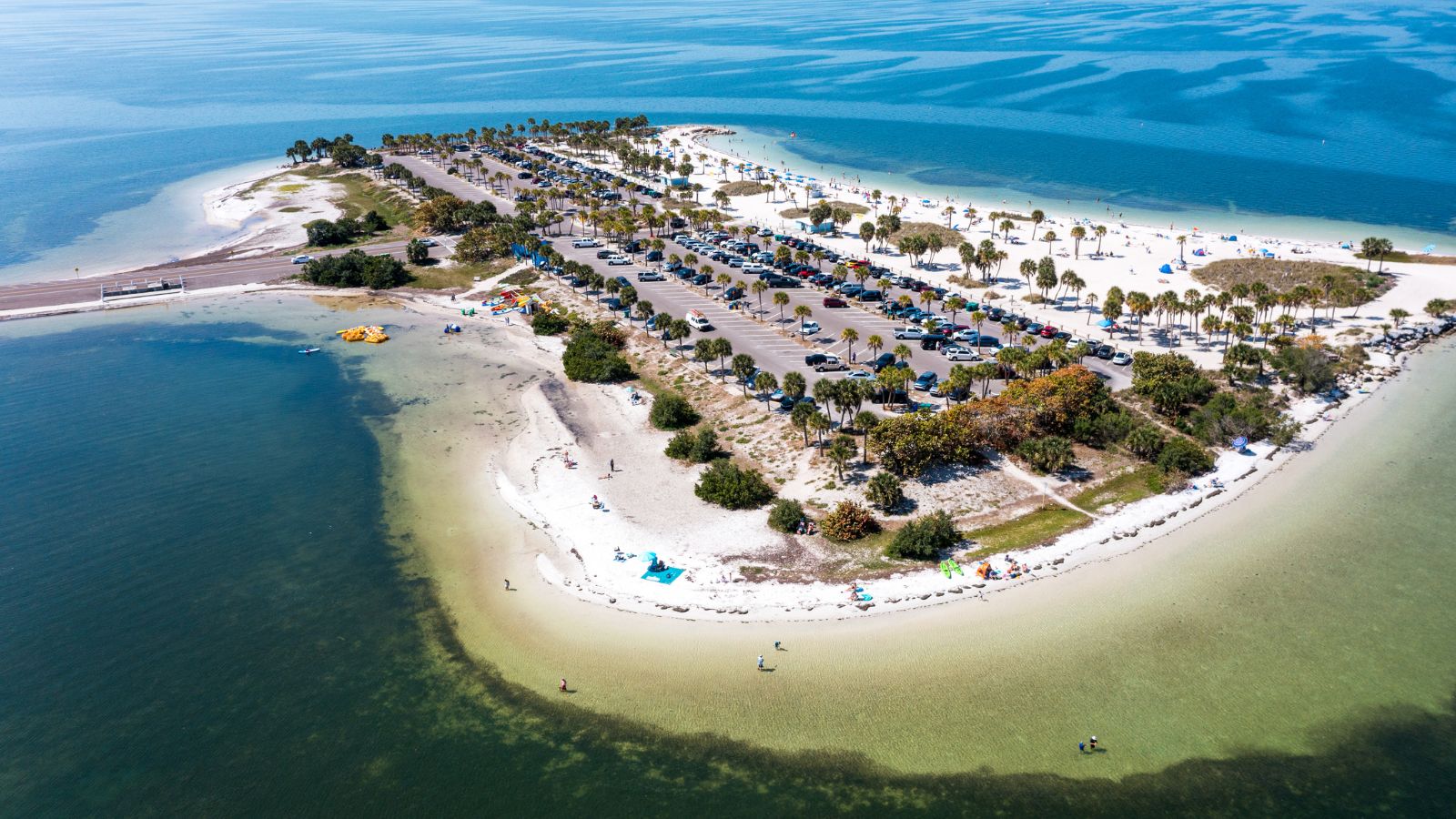 Delving into Time: How History Breathes Life into Modern Tarpon Springs
The rich tapestry of Tarpon Springs' history is as captivating as its natural beauty. The town's origins trace back to the late 1800s when it became known for its lucrative sponge industry. But what sets this community apart is the influx of Greek sponge divers who arrived in the early 20th century. Armed with their generations-old expertise, they turned Tarpon Springs into the "Sponge Capital of the World." The Greek influence remains palpable today, adding a unique, vibrant touch to the community that you won't find elsewhere.
Yet, it's not just a town stuck in the past. Tarpon Springs has masterfully woven its rich history into the fabric of modern-day life. Take a leisurely stroll down Dodecanese Boulevard, and you'll encounter shops selling natural sponges alongside authentic Greek eateries offering mouth-watering baklava and spanakopita. The town's annual Epiphany celebration is a must-see event that draws crowds from all over, showcasing a harmonious blend of tradition and community spirit.
What's more, the town has carefully preserved its historical architecture, such as the early 20th-century buildings that house vibrant businesses and the Safford House, a Victorian marvel that's now a museum. These aren't mere artifacts but living, breathing parts of the community. They serve as daily reminders of the town's rich past while also functioning as integral parts of contemporary life—from community centers where residents gather to spaces that host arts and culture events.
In Tarpon Springs, history is more than a subject in a textbook; it's a part of daily life. It adds layers of depth and texture to the community, making it an extraordinary place to live. Here, you don't just learn about history; you experience it, you live it, and most importantly, you become a part of it. And that's what makes living in Tarpon Springs an experience unlike any other.
Living the Good Life: Your Tarpon Springs Lifestyle Guide
Imagine waking up to the smell of the salty sea breeze, knowing that the day ahead is yours to design. In Tarpon Springs, life is anything but mundane, offering an array of activities that cater to a variety of interests. For those enchanted by the allure of the ocean, the possibilities are nearly endless. From kayaking through the serene waters of Spring Bayou to deep-sea fishing excursions in the Gulf of Mexico, water activities are a cornerstone of life here. But the fun doesn't stop at the shoreline. Cyclists and joggers will find solace in the Pinellas Trail, a scenic pathway that cuts through the heart of the town.
For those who prefer the tranquility of green spaces, Fred Howard Park is a haven of natural beauty. The park features white sandy beaches, picnic areas, and playgrounds, making it the perfect locale for family outings or solitary reflections. Avid birdwatchers can even spot ospreys, kingfishers, and sometimes even bald eagles.
The artistic vibe of Tarpon Springs is as palpable as its maritime history. The town boasts a variety of galleries, from the eclectic to the traditional, where local artists display their work. Pottery classes, painting workshops, and live performances at the Tarpon Springs Performing Arts Center add to the community's cultural richness.
But what truly sets Tarpon Springs apart is its sense of community. Weekly farmers' markets, seasonal festivals, and neighborhood block parties create a tapestry of experiences that make life here a continuous celebration. Whether you're a retiree looking to soak up the sun and culture or a young family yearning for a safe, vibrant environment, Tarpon Springs offers a lifestyle that's as diverse as it is fulfilling. 
Finding Your Nest: The Tarpon Springs Real Estate Landscape
Tarpon Springs' real estate market is as diverse as its culture, offering a range of options that cater to various lifestyles and budgets. From waterfront luxury to historic charm, you'll find it all in this captivating town. Here are the five most popular neighborhoods that you'll want to explore.
Whitcomb Bayou: This neighborhood, nestled near the waters, is a haven for those who love scenic beauty. The homes here often feature stunning views of the bayou and easy access to local parks. From charming bungalows to luxurious estates, Whitcomb Bayou offers a range of options that epitomize Floridian living at its best.
Sunset Hills: This is the go-to neighborhood for families looking for suburban comfort with a dash of elegance. Sunset Hills boasts well-maintained homes, tree-lined streets, and a strong sense of community. Schools in the area are top-notch, making it a popular choice for families with children.
Tarpon Shores: If you're dreaming of a waterfront lifestyle, Tarpon Shores is your answer. This neighborhood features homes with private docks and boat lifts, providing easy access to the Gulf of Mexico. Fishing, sailing, or simply enjoying a sunset cruise become everyday activities when you live here.
Beckett Bay: A blend of modern amenities and natural beauty, Beckett Bay offers newer constructions and open floor plans located close to shopping centers and dining options, giving residents the convenience of urban living while still being near natural attractions like parks and waterways.
Historic Downtown: Living in Historic Downtown means you're at the heart of everything that makes Tarpon Springs special. From the iconic Sponge Docks to an array of restaurants, shops, and cultural venues, it's all within walking distance. The homes here often feature historic architecture, providing a unique blend of past and present.
Each of these neighborhoods offers a unique flavor and lifestyle, making Tarpon Springs a mosaic of living experiences. Whether it's the water that calls to you, the enchanted by history, or looking for a family-friendly environment, you'll find a place to call home in this extraordinary town.
The ABCs and Beyond: A Close Look at Education in Tarpon Springs
In Tarpon Springs, education is more than just learning the three Rs; it's about nurturing future leaders, thinkers, and doers. The Pinellas County School District serves the area, a well-regarded education system known for its innovation and commitment to excellence. Schools such as Tarpon Springs High School have earned accolades for their Advanced Placement programs, while accolades have also gone to Tarpon Springs Elementary for its strong focus on STEAM (Science, Technology, Engineering, Arts, and MathematicsThese schools have garnered awards such as the Golden School Award for outstanding parent involvement and the Five Star School Award for community engagement, making them pillars of educational excellence in the region.
If you're looking for private educational options, Tarpon Springs won't disappoint. The area is home to several private institutions that offer specialized curricula and more personalized attention. Schools like St. Nicholas Greek Orthodox Parochial School not only provide excellent academic programs but also immerse students in the rich cultural heritage of the area. Solid Rock Community School offers a unique approach to education, accommodating different learning styles and incorporating outdoor activities for a well-rounded experience.
Higher education also finds its place in the community, providing options for those looking to further their academic or professional careers. St. Petersburg College has a campus in Tarpon Springs, offering a range of associate and bachelor's degree programs. Its convenient location and diverse course offerings make it a popular choice for both young adults and those looking to switch careers or enhance their skills.
In summary, education in Tarpon Springs is holistic, versatile, and geared toward fostering lifelong learning. The strong public school system, the variety of private schools, and options for higher education make this town not just a great place to live but also a fertile ground for intellectual and personal growth. Here, you won't just find a house; you'll find a community that invests in the future, making it the perfect place to put down roots and watch your family thrive.
Four Seasons of Paradise: The Climate and Weather of Tarpon Springs
Spring in Tarpon Springs is a season of rejuvenation. As the town shakes off the mild chill of winter, you'll find average temperatures ranging from the mid-60s to the high 70s, making it the perfect time for outdoor activities. Whether it's a kayaking adventure in Spring Bayou or a nature walk along the Pinellas Trail, you'll find that spring showers are generally light, with rainfall averaging about two to three inches per month.
Summer is the season of sunshine and warm ocean breezes. Temperatures soar to the high 80s and low 90s, offering the perfect excuse to hit the beach or dive into the Gulf of Mexico. However, keep in mind that summer is also the rainy season, with July being the wettest month, averaging about seven inches of rain. But don't let that deter you; the showers are usually brief, and the sun is quick to return.
Autumn brings a subtle shift as the sweltering heat of summer mellows into a more comfortable range. Average temperatures drop to the mid-70s to low 80s, and the rainfall decreases, averaging around two to four inches per month. It's a season of beauty, as the few deciduous trees in the area show off their colorful leaves, and the sea remains warm enough for swimming well into October.
Winter in Tarpon Springs is the epitome of a Floridian winter: mild and manageable. Snow is virtually unheard of, and temperatures stay within a comfortable range of 50 to 70 degrees. With an average of two inches of rain per month, winter is the driest season, making it ideal for exploring the outdoors without the crowds that the warmer seasons attract.
In Tarpon Springs, each season offers its own set of charms and activities, giving you a variety of ways to enjoy this enchanting community year-round. Whether you're craving sunshine, a fan of the great outdoors, or someone who appreciates the subtle beauty of a mild winter, Tarpon Springs has a climate that will make you feel right at home.
Navigating the Area: Your Guide to Transportation in Tarpon Springs
Tarpon Springs benefits from a robust infrastructure that easily connects it to nearby cities and attractions. U.S. Route 19 is the main artery that runs through the town, providing a direct route to places like Clearwater and St. Petersburg. Just a short drive away, you'll find Interstate 275, which takes you to Tampa and beyond. With well-maintained roads and convenient access to major thoroughfares, getting around by car is both easy and efficient.
Public transportation is another convenient option for locals and visitors alike. The Pinellas Suncoast Transit Authority (PSTA) serves the area, offering regular bus services that link Tarpon Springs to neighboring communities. The Jolley Trolley, a charming and unique way to get around, also makes stops in the area, adding a dash of character to your commute. For those looking to venture into Tampa, the PSTA connects to other transit systems that make traveling across the bay a breeze.
As for air travel, you're in luck. Tampa International Airport is just about a 40-minute drive from Tarpon Springs, offering flights to a multitude of domestic and international destinations. St. Pete-Clearwater International Airport is another nearby option, particularly useful for budget travelers, as it primarily serves low-cost carriers. Either way, the sky's the limit when it comes to reaching or departing from Tarpon Springs. With versatile transportation options like these, you'll find that living in this town is as convenient as it is charming.
Ready to Call Tarpon Springs Home? Let's Make It Happen!
As you can see, Tarpon Springs offers an incredible mix of history, lifestyle, and natural beauty, along with a welcoming community that's hard to find anywhere else. Whether you're looking for a laid-back waterfront retreat or a bustling hub of culture and innovation, this charming town has it all. Now, all it needs is you. If you're ready to take the next step and find your dream home in this incredible community, don't hesitate. Reach out to me, and let's make your Tarpon Springs dream a reality. I can't wait to help you find your perfect home in this extraordinary town.