Welcome to Oldsmar, Florida: Your Coastal Town with a Warm Heart
In the embrace of Tampa Bay's waters lies Oldsmar, a community where the warmth of the Florida sun is only matched by the friendliness of its residents. As a seasoned real estate agent, I've had the joy of introducing many to this quaint yet vibrant town. Oldsmar is a tapestry of lush parks, bustling local businesses, and neighbors who know each other by name. It's a place where the pace of life seems just right, offering a serene coastal lifestyle alongside the convenience of city amenities. If you're contemplating a new chapter or just seeking a day's adventure, Oldsmar extends an invitation to experience its unique blend of natural beauty and community spirit. Let's take a stroll through the streets of Oldsmar and uncover the life that awaits here.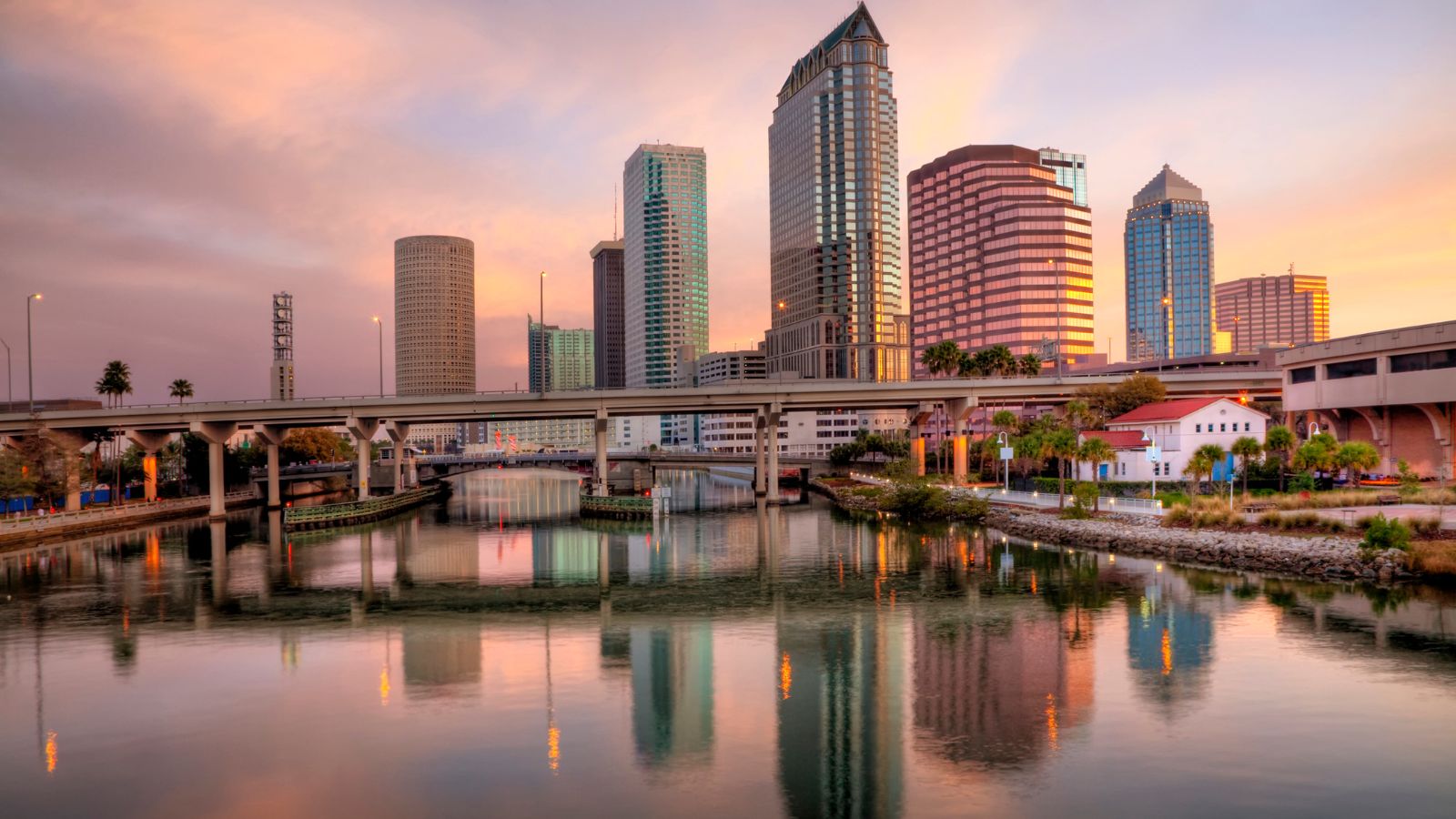 The Founding Vision: Oldsmar's Journey Through Time
Oldsmar's story begins with the vision of one man: Ransom E. Olds, the pioneering automaker who founded Oldsmobile. In 1913, drawn by the promise of untouched land and the burgeoning opportunities of the Florida real estate boom, Olds purchased 37,541 acres of land on the northern tip of Tampa Bay. His dream was to craft a bustling community, which he originally named R.E. Olds-on-the-Bay. The name was later shortened to Oldsmar.
In the early days, Olds' ambition fueled the development of a comprehensive city with paved streets, a town hall, a water system, and even a hotel that still stands today as a testament to the era's ingenuity. He marketed the area aggressively to potential residents up north, touting the benefits of the warm climate and the fertile soil. However, the initial boom was short-lived, and by 1927, Olds had sold his holdings.
Despite this, the town persevered. Throughout the mid-20th century, Oldsmar oscillated between growth and small-town tranquility, reflecting the broader story of Florida itself. The area's economy pivoted from Olds' vision of a grand city to a more sustainable, community-focused way of life. Agriculture, particularly citrus cultivation, became a staple of the local economy, and the town's proximity to Tampa meant that it was never far from the pulse of the city.
Today, Oldsmar stands as a testament to both its ambitious origins and its enduring ability to adapt and thrive. The city pays homage to its roots through the annual Oldsmar Days and Nights festival, a vibrant celebration of the history and community spirit that have been its bedrock for more than a hundred years. Walking the streets of Oldsmar, you stroll along paths that resonate with the legacy of dreamers and doers, a poignant reminder that although the town has transformed over the decades, the pioneering spirit of its founder, Ransom E. Olds, continues to inspire its community and character.
Embracing Life in Oldsmar: Activities and Attractions
Life in Oldsmar, Florida, is an enchanting mix of leisurely days, community events, and outdoor adventures. Here, the lifestyle is centered around making the most of the natural beauty and the vibrant local culture. For those with a love for the outdoors, the city's numerous parks and trails offer a serene escape into nature. R.E. Olds Park, with its sprawling green spaces and waterfront views, is a favorite for family picnics and sunset strolls.
The heart of Oldsmar's active community can be found at the BMX USA Supercross Center, a state-of-the-art facility that's recognized as one of the top two in the country. This center isn't just a hub for high-octane BMX action; it's a source of pride for the city, drawing riders and spectators from across the nation. Whether you're a BMX enthusiast or a newcomer to the sport, the Supercross Center offers a thrilling glimpse into the world of competitive biking.
Oldsmar's calendar is dotted with festivals, markets, and community gatherings that bring the town together. The Oldsmar Flea Market is a treasure trove for the curious shopper, offering everything from vintage finds to fresh local produce. For the culinary explorer, the city's dining scene reflects a diverse palette, ranging from casual eateries to upscale restaurants.
The lifestyle here strikes a perfect balance between the tranquil and the thrilling. It's a place where you can spend the morning paddling along a quiet bayou and the evening cheering at a BMX race under the lights. Oldsmar presents a unique blend of small-town community life with the perks of an active, outdoor-centric lifestyle, making it an ideal spot for those looking to enrich their days with a variety of experiences.
A Guide to the Most Sought-After Neighborhoods
The real estate landscape in Oldsmar, Florida, is as diverse and welcoming as its residents. Whether you're in the market for a cozy bungalow, a spacious family home, or a luxurious waterfront property, Oldsmar's housing market caters to a wide range of preferences and budgets. The city's growth has been thoughtfully managed, preserving its small-town feel while providing modern amenities. With a steady demand for homes and a reputation for being a great place to live, Oldsmar's real estate market remains robust and inviting.
East Lake Woodlands: This gated community is a haven for those seeking a blend of luxury and natural beauty. With its well-manicured golf courses, country club, and a variety of home styles ranging from condos to estate homes, East Lake Woodlands appeals to those looking for an upscale, active lifestyle. The neighborhood is also known for its excellent schools and proximity to shopping centers, making it a top choice for families.
Bayside Meadows: Affordable, charming, and close to the water, Bayside Meadows offers a mix of single-family homes that attract first-time homebuyers and retirees alike. The neighborhood prides itself on its friendly atmosphere and well-kept homes. With easy access to parks and the bay, residents enjoy a laid-back lifestyle with a robust sense of community.
West Oldsmar: For those drawn to older homes with character, West Oldsmar presents a delightful array of mid-century properties. The area's mature oak trees and established landscaping give it a picturesque quality. Its proximity to the city center means that cafes, shops, and city events are just a short walk or bike ride away.
Shoreview: Nestled along the northern shore of Tampa Bay, Shoreview is ideal for those who dream of living by the water. This neighborhood boasts a variety of waterfront homes with stunning views, and its residents often take advantage of the boating and fishing opportunities right in their backyard. The peaceful streets and friendly neighbors make Shoreview a tranquil retreat from the chaotic hustle and bustle.
Fountains at Cypress Lakes: A newer development in Oldsmar, Fountains at Cypress Lakes offers modern homes with the latest features and amenities. This neighborhood is particularly appealing to professionals and families looking for a home that combines contemporary comfort with a touch of elegance. With its community pool and close-knit feel, it's a place where neighbors quickly become friends.
Each of these neighborhoods offers a flavorful slice of the Oldsmar lifestyle, providing a range of options for anyone looking to call this charming city home. Whether you're seeking a peaceful, family-friendly community or a dynamic area with access to outdoor activities, Oldsmar's neighborhoods welcome you to explore and find your perfect fit.
A Commitment to Learning: Education in Oldsmar
Education in Oldsmar is a cornerstone of the community, reflecting the city's dedication to fostering a nurturing and supportive environment for learners of all ages. Families moving to Oldsmar will find a strong network of educational resources, from highly-rated public schools to esteemed private institutions. The city's commitment to academic excellence is evident in the quality of its schools and the achievements of its students, making it an attractive destination for families prioritizing education.
Oldsmar falls within the Pinellas County School District, known for its innovative programs and commitment to excellence. The district boasts a number of accolades, including several "A" rated schools and recognition for advancements in STEM education. Oldsmar's public schools offer a variety of specialized programs, such as International Baccalaureate, magnet programs, and career academies, which cater to the diverse interests and talents of its student body. The dedication to student success is evident, with schools in the area frequently celebrating high graduation rates and student achievements.
Oldsmar's private schools are a testament to the city's rich educational fabric, offering a range of philosophies and curricula. Oldsmar Christian School integrates faith with learning, providing a comprehensive K-12 education. Tampa Bay Preparatory School is known for its rigorous liberal arts program, preparing students for higher education and beyond. Clearwater Academy International personalizes learning experiences to meet the unique needs of each student, while Suncoast Waldorf School embraces a holistic educational approach that fosters creativity and a love for learning. For those seeking a Catholic education, Guardian Angels Catholic School offers a strong academic foundation coupled with the development of moral values. These institutions are dedicated to cultivating knowledgeable and ethical students who are prepared for the challenges of the future.
Beyond K-12 education, Oldsmar is positioned near a variety of higher education institutions. Just a short drive away, students can access several colleges and universities renowned for their academic programs. The University of Tampa, Eckerd College, and St. Petersburg College are among the notable post-secondary options, offering everything from vocational certificates to doctoral programs. These institutions contribute to a culture of lifelong learning and provide ample opportunities for residents to advance their education and career prospects.
Oldsmar's educational landscape is a testament to the city's investment in its future generations. With a spectrum of educational opportunities that cater to different learning styles and ambitions, Oldsmar stands out as a community that values and supports academic achievement. Whether through public, private, or higher education, students in Oldsmar are equipped with the knowledge and skills to succeed and contribute positively to their community and beyond.
Basking in Sunshine: Oldsmar's Year-Round Climate
Oldsmar, Florida, is a sun-lover's paradise, boasting an average of 246 sunny days per year, significantly higher than the US average. Rainfall in Oldsmar is typical for Florida, with the area receiving an average of 50 inches per year, while snowfall is virtually unheard of, maintaining the state's reputation for warm weather. This delightful climate invites residents and visitors alike to enjoy the outdoors almost any day of the year, making it a key component of the vibrant lifestyle that Oldsmar offers.
Spring in Oldsmar is a gentle prelude to the warmer months, with average high temperatures in the mid-70s to low 80s and average lows in the comfortable 60s. This season is perfect for enjoying the blooming landscapes and outdoor activities before the summer heat sets in. As the calendar turns to summer, the temperatures rise, with highs often reaching into the 90s. The warmest months bring with them balmy evenings, with average lows in the mid-70s, ideal for nighttime strolls along the bay.
Autumn sees a gradual cooling, but the temperatures remain pleasantly warm. Average highs linger in the 80s, while the lows drop to the more moderate 60s, offering a refreshing respite from the summer's intensity. This season is often celebrated with outdoor festivals and events that take advantage of the comfortable climate. Winter in Oldsmar is mild and welcoming, with average highs in the 70s and lows rarely dipping below the 50s, allowing for a myriad of outdoor activities to be enjoyed year-round without the interruption of frosty weather.
Oldsmar's climate is a significant draw for those who appreciate a lifestyle that allows for nearly year-round outdoor recreation. The warm winters and hot summers define the region, while spring and fall provide a perfect balance with their milder temperatures. This pleasant climate not only enhances the daily life of Oldsmar residents but also complements the natural beauty and recreational opportunities that the area is known for.
On the Move: Transportation Options in Oldsmar
Oldsmar's strategic location offers residents and visitors a variety of transportation options, ensuring that whether you're commuting to work, exploring the local area, or traveling abroad, you can get there from here with ease. The city's transportation infrastructure is designed to keep pace with its growth, providing efficient and reliable ways to travel both within and beyond the city limits.
Oldsmar is well-connected by a network of roadways, with major interstates such as I-275 and I-75 just a short drive away. These highways provide direct routes to nearby cities and attractions, as well as to the broader region. The infrastructure is continually maintained and upgraded to support the smooth flow of traffic and to accommodate future growth. This commitment to transportation infrastructure ensures that residents can enjoy easy access to the surrounding areas, whether for business or pleasure.
For those who prefer to leave the car at home, Oldsmar offers public transportation options through the Pinellas Suncoast Transit Authority (PSTA). The PSTA operates numerous bus routes that connect Oldsmar to the greater Tampa Bay area, including direct routes to key destinations such as shopping centers, hospitals, and downtown areas. With regular service and well-planned routes, the PSTA is a convenient and eco-friendly choice for getting around.
Oldsmar's proximity to Tampa International Airport, just a 20-minute drive away, provides residents with a gateway to the world. The airport offers a wide range of domestic flights, as well as international connections, making global travel a breeze. For private pilots and those looking for charter services, the nearby St. Pete-Clearwater International Airport is an excellent resource, offering additional flexibility for both personal and business travel.
Oldsmar's comprehensive transportation network reflects the city's forward-thinking approach to connectivity and mobility. With well-maintained roads, convenient public transit, and proximity to international airports, Oldsmar ensures that residents and visitors can travel with ease and efficiency. This accessibility is just another reason why Oldsmar is not only a great place to live but also a connected hub within the vibrant Tampa Bay region.
Your Gateway to Oldsmar Awaits
As we've journeyed through the many facets of Oldsmar, from its rich history and inviting neighborhoods to its excellent educational institutions and favorable climate, it's clear that this city is more than just a place on the map—it's a community that welcomes you with open arms. Oldsmar's blend of small-town charm and accessible amenities creates a lifestyle that's hard to resist. Whether you're basking in the abundant sunshine, enjoying the convenience of the local transportation, or engaging with the vibrant local scene, Oldsmar offers a quality of life that's as appealing to the young professional as it is to the growing family or the retiree.
If Oldsmar has captured your interest and you're envisioning your next home in this dynamic community, I am here to guide you through every step of the process. With a thorough understanding of the local real estate market and an unmatched commitment to personalized service, I'll help you find the perfect home that meets your needs, preferences, and dreams. When you're ready to take the next step toward your future in Oldsmar, reach out to me. Together, we'll turn the key to unlock the door to your new home in this beautiful Floridian gem.